ENJOY THE ZB HOMES
BUILD PROCESS
Build your dream home in a dream place
Hamilton was named the most beautiful large city in 2020, and it's easy to see why. This city has New Zealand's largest river, its own lake, the acclaimed Hamilton Gardens, and many beautiful, grand old houses. It is the largest inland city of New Zealand, located in one of the world's richest agricultural and pastoral regions. Numerous businesses are based here as well as a number of science research facilities.
The Hamilton Central retail area, located on the Waikato River, is a bustling shopping center. An entertainment area consists of a sophisticated and vibrant stretch of bars and eateries.
Hamilton Gardens, Seddon's Park, and the Hamilton Lake Domain are just a few of the beautiful attractions in the area. Hamilton has a museum, an art gallery, and a zoo. A wide variety of activities and attractions are available to suit all ages. Hamilton is just 130 kilometers from Auckland's CBD.
Browse our selection of quality house and land packages available.
View our range of House & Land Packages below. 
View Our Hamilton House & Land Packages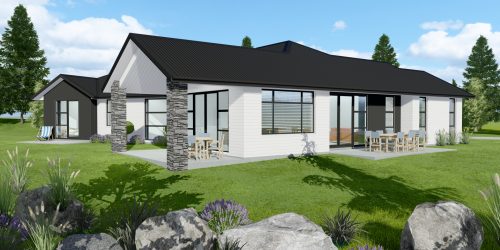 45A Te Awa Lane, Tamahere